We are laborers, operators, foreman, superintendents, estimators, conservationists, botanists, natural resource specialists, water resource professionals, and overall hardworking, career driven individuals. We believe that investing in our team is what ultimately strengthens our organization as a whole. We typically have a staff of 100 employees depending on seasonality. Our team includes professionals from an array of different technical backgrounds, including, agriculture, natural resource management, erosion control, and water conservation/flood control.
Douglas Hanford, President and founding partner
d.hanford@hanfordarc.com
He has been the principal-in-charge of Hanford since the inception in 1984. Doug has supervised a long list of restoration projects, developing extensive technical knowledge in the field of restoration as well as knowledge of contract compliance, cost control and business ethics. He has built a business based on providing high quality services, respecting clients and long-term relationships. He recognizes that environmental sustainability and business sustainability are intricately tied. He also places a high value on employees which is proven by high average tenure and dedication to the company.
Mark Cederborg,
vice president and managing partner
m.cederborg@hanfordarc.com
Starting in 1999, Mark has delivered more than 150 projects in resource agency jurisdictional areas and subject to substantial biological and physical resource mitigation and monitoring measures. Mark is an expert in reconciling project design, design intent, safety constraints, budget constraints, and permit conditions with construction logistics and costs. He ensures that field personnel and subcontractors properly engage design and inspecting engineers, resource monitors, and safety personnel. He also brings deep experience in every aspect of public works contracting. He routinely reviews insurance, bonding, labor compliance, and contract terms. His financial experience includes regular review and financial assessment of Hanford's projects, programs and planning. Mark's goal is to maintain Hanford's firm standards for a high-quality end-product and a positive construction experience for project stakeholders.
David Felciano, Partner and field Operations Manager
d.felciano@handfordarc.com
David has been with Hanford ARC since 1986. He oversees company operations and personnel. David manages company resources, responding to the need for equipment and labor on projects. He has worked closely with all Hanford ARC key personnel, including Doug Hanford.
k.alton@hanfordarc.com
Karen has been working in Human Resources for over a decade. She manages the process of hiring new employees, health benefits and recruitment. She maintain records and implements corporate policies and procedures to comply with ongoing changes in labor law. Karen holds a BS in business and has her PHR and SRHM-CP Human Resources Certificates.
Anjanette Bionda, Payroll, Accounting
a.bionda@hanfordarc.com
Anjanette has over 15 years of experience working in Accounting. Working regularly with employees, financial institutions and agencies she has become a crucial member of the Hanford team.
Eric Buenrostro Padilla, Safety Coordinator
e.buenrostro@hanfordarc.com
Beginning his career at Hanford as a crew member in 2014 then transitioning to the Safety Coordinator, Eric understands and applies safe construction practice as it relates to the work site and as it affects the public, neighboring property and public utilities. He routinely performs site safety inspections, and is tasked with maintaining safe practices company-wide, and training employees in standard safety protocol.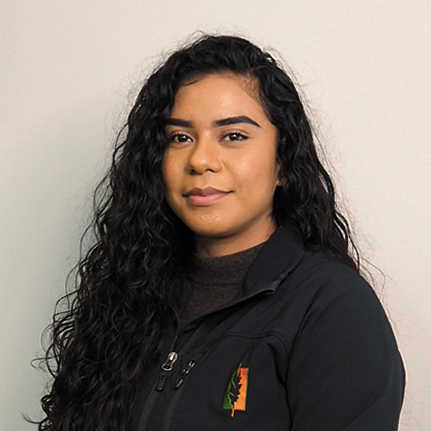 Leslie Bustos-Gomez, assistant project manager
l.bustos@hanfordarc.com
As the Estimating Coordinator Leslie assists in research, organization, and setup of the bidding process. She provides valuable support between Hanford ARC and contract administrators.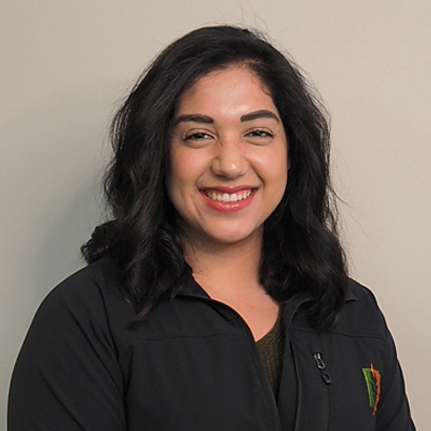 Dalia Caballero, Executive Assistant, Project Coordinator
d.caballero@hanfordarc.com
Dalia's responsibilities include a range of administrative and management tasks to assist Project Management. Dalia also provides valuable liaison support between Hanford ARC and clients, subcontractors, professional consultants and regulatory agencies.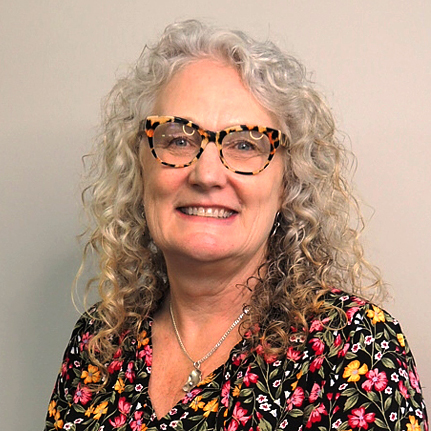 j.clothier@hanfordarc.com
Juliet Clothier has recently joined Hanford ARC as Chief Financial Officer. As CFO, Juliet oversees all financial aspects of the organization, partners with her peers on special projects and provides support to leadership in planning for strategic growth. Juliet has spent her career in a variety of industries including not-for-profit, professional services, landscape construction and wholesale distribution. She holds a BA in Business Management, with honors, from Dominican University, as well as an MBA from Sonoma State University. Juliet takes advantage of living in Wine Country and spends her summer weekends paddle boarding on the Russian River.
Heather Hall,
assistant project manager
h.hall@hanfordarc.com
Heather has worked for Hanford ARC since 2013, her responsibilities include assisting the superintendents and project managers in the overall management of a project from inception to final acceptance.
t.hanford@hanfordarc.com
Teddy has been part of the Hanford team since 2003, beginning as a crew member. Now he is part of the Estimating department. His responsibilities include reviewing all plans, specs, and scopes for accuracy as well as finalizing pricing and presenting bids for submittal.
Will Johnson,
Project Manager
w.johnson@hanfordarc.com
As Project Manager of the Land Management division, Will's responsibilities include oversight of native planting, erosion control, and habitat restoration projects. Will manages maintenance and erosion control crews; oversees quality control; scope implementation, and crew productivity assessments. Will's expertise includes native plant identification, resource permit review.
Asha Virlouvet,
Project Manager
a.virlouvet@hanfordarc.com
Asha's responsibilities include project implementation to ensure client and site goals are achieved while remaining on time, and on budget, and acting as liaison between client, subcontractors, vendors and crew to ensure quality and safety is maintained throughout the project duration. Some of her professional affiliations include the American Society of Wetland Managers, CA Native Plant Society, and the American River Conservancy. Asha is based in Placerville, CA.
Victor Navarrete,
Project Manager
v.navarrete@hanfordarc.com
Victor's areas of expertise include invasive weed management, (chemical and mechanical methods); native plant design, installation and maintenance; irrigation system design, installation, and maintenance in diverse site conditions. He is also a member of the CA Society for Ecological Restoration (SERCAL).
Michael Reinbolt,
Project manager
m.reinbolt@hanfordarc.com
Michael has over 12 years of experience working as an Estimator and Project Manager. His specialties include public works, construction, and private landscape contracting.
Carrie Schillinger, Accounts Payable
c.schillinger@hanfordarc.com
Carrie has been with Hanford since 1998. Beginning as an Administrative Assistant and working closely in our Estimating department then transitioning to our Accounts Payable and Compliance department, Carrie has become very knowledgeable in many aspects of Hanford and the companies history.
Peter Smith,
Senior Civil Engineer, Project Manager
p.smith@hanfordarc.com
As Senior Engineer, Peter oversees all aspects of project implementation with an emphasis on ensuring that construction operations are performed in accordance with the approved plans, specifications, and all permit requirements. Peter is a registered civil engineer with over 13 years of professional experience in heavy civil engineering projects including planning, design, project management, preparation of contract documents and construction management. He is also a member of ASCE and a BCSP certified Safety Trained Supervisor.
Steve Ary, Project Superintendent
s.ary@hanfordarc.com
Steve has worked for Hanford since 2002, constructing ecological restoration projects. Steve's experience includes site reporting, daily job reports, QA/QC, safety, and SWPPP/BMP inspections. He has extensive experience working closely with designers from conceptual plans and/or field fitting design drawings, to working in design/build environments.
Ron Campbell, Superintendent
r.campbell@hanfordarc.com
Ron is a Class A Driver, an equipment operator, and trained in Heat Stress Prevention and Personal Protective Equipment. As a superintendent Ron's responsibilities include project oversight, crew management, resource allocation, safety monitoring, and coordination of equipment and material delivery.
Patrick Downs, Superintendent
p.downs@hanfordarc.com
Patrick supervises re-vegetation/maintenance and environmental restoration projects, overseeing a staff of 10 to 20 field personnel. Patrick's expertise includes plan and specification compliance implementation; technical analysis and project documentation; personnel and resource management; job cost and productivity reports; and proficiency with gasoline powered tools and maintenance.
Tony Fernandez, Assistant Superintendent
t.fernandez@hanfordarc.com
Tony has years of experience with field, general construction and landscaping, including irrigation, tree work and planting. Tony's background includes experience performing biological monitoring for threatened and endangered species. Tony is certified in Basic Wildland Firefighter Training.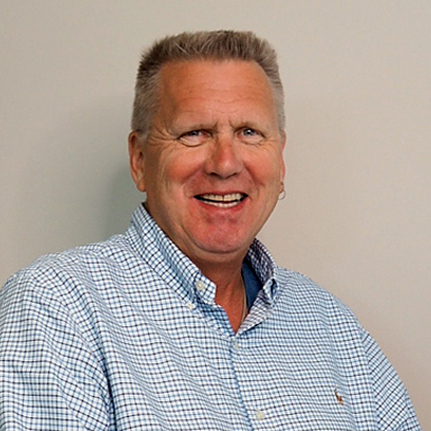 Bruce Jensen, General Superintendent, Safety Officer
b.jensen@hanfordarc.com
Bruce's responsibilities include field oversight, job coordination, crew training, project layout, scope implementation, supervision and quality control. He regularly works with an array of clients in the public and private sector, including engineering firms, regulatory agencies and municipalities. As Hanford ARC Safety Officer, Bruce ensures regular site safety meetings are held and projects and employees are in compliance with health and safety rules, policies, and procedures. Bruce is trained in OSHA's Construction Safety and Health training, American Safety and Health Institute, CPR, Basic First Aid, Adult and Pediatric.
Pat Meehan, Superintendent
p.meehan@hanfordarc.com
Pat has worked for Hanford ARC since 2011, supervising ecological restoration projects, including wetland mitigation, stream restoration, revegetation, grassland restoration, soil bioengineering projects, and small-scale civil construction projects. Additionally, Pat oversees the Master Agreement that Hanford has with PG&E to provide on-call and emergency response for stormwater best management practices services throughout California.
Mike Morrison, Superintendent
m.morrison@hanfordarc.com
Mike has worked for Hanford ARC since 2011, constructing ecological restoration projects. He advanced to Superintendent after initially being sought for his expertise as a heavy equipment operator. Mike is also has his OSHA 40 Hazwoper certification.